News From The Queens Tourism Council
Admittedly, there is one upcoming event with the term "back-to-school" in its title. However, the impending week is chock full of summertime fun. Beach movies, outdoor music festivals, public art projects, walking tours, and even a honey celebration are planned.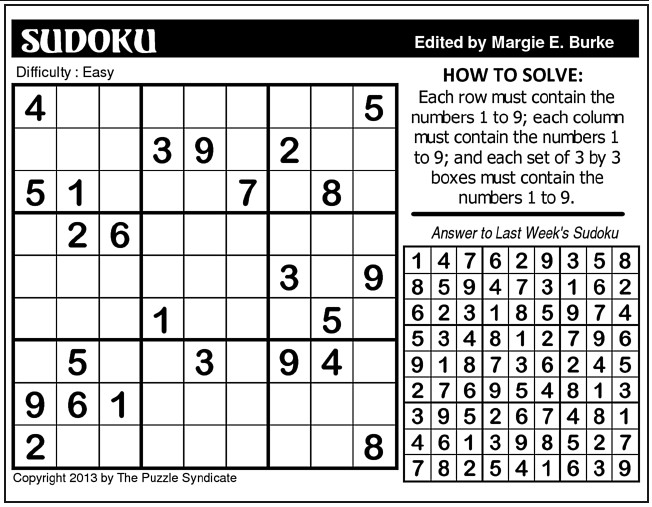 Here's the rundown.
– Friday, Sept. 5, Beach Flix Indie Night, sundown. The Queens World Film Festival partners with Rockaway Civic Beach Flix to screen short films. The roster includes animation, along with live action from international and local filmmakers. Free. On the sand off Beach 106th Street, Rockaway, www.rockawaybeachflix.com.
– Friday, Sept. 5, Five Boroughs Music Festival: 200 Years of American Song, 8 p.m. Four acclaimed young vocalists and a pianist celebrate the 200th birthday of "The Star Spangled Banner," and track the progression of American song over the last two centuries. $25. Flushing Town Hall, 137-35 Northern Blvd., Flushing, www.flushingtownhall.org.
– Friday, Sept. 5, Mickey Coleman in Concert, 7:30 p.m. A former all-Ireland Gaelic football medalist from County Tyrone, guitar player/singer Mickey has a rare talent for penning heartfelt songs which speak of his love for the land of his birth. The night's special guest is Dominic Mac Giolla Bhríde, a young singer from Gaoth Dobhair with a light, airy voice and an easygoing, conversational way of putting across his material. $22/$15 for students, seniors, and the unemployed. New York Irish Center, 10-40 Jackson Ave., LIC, www.nyirish.org.
– Friday, Sept. 5, Free First Friday, 5 to 8 p.m. On the first Friday of every month, Noguchi Museum offers free admission and public tours in English and Japanese (2 p.m.). Special programming includes Center of Attention (7 p.m.), an extended conversation around a single work of art. This month's selection is EAMES: The Architect and The Painter (6 p.m.), a film about Charles and Ray Eames, their collaboration, their marriage, and the "Renaissance Studio" they created in a gritty warehouse in Venice, CA. The documentary draws from a trove of archival material, primarily the stunning films and photographs produced by Charles, Ray, and their staff during the hyper-creative 40 years of the Eames Office. NG, 9- 01 33rd Rd., LIC, www.noguchi.org.
– Saturday, Sept. 6, 90th Anniversary of Sunnyside Gardens Tour, noon. Tour the Sunnyside Gardens Historic District, one of the country's most unique planned communities, as well as the historic Phipps Garden Apartments at the Woodside border. Participants will see fascinating architecture and landscaping, along with the former homes of Judy Holiday, Perry Como, and Lewis Mumford with Tony Rohling, a licensed sightseeing guide. $25. Meet by the flagpole in the park at 52nd Street and Roosevelt Avenue, Sunnyside, www.astorialic.org.
– Saturday, Sept. 6, Lincoln Center Local Presents Interweaving, 2 p.m. Francisco Roldán and Gretchen Farrar enchant with a bilingual (Spanish-English) concert of classical guitar and vocals of varied styles, genres, and eras with a common thread. Interweaving is about taking single strands of melody, harmony, poetry, rhythm, and dynamics and fusing them together into a cohesive, expressive whole. Suggested for ages 12 and up. Free. Queens Library at Jackson Heights, 35-51 81st St., Jackson Heights, www.franciscoroldan.com.
– Saturday, Sept. 6, Lots o' Fun with Outdoor Classic Cartoons Night, 7:30 p.m. A familyfriendly program consisting of early animated cartoons from the Fleischer Studios in the 1920s- 1930s. Fleischer's major cartoon stars included Koko the Clown, Betty Boop and Popeye, which will be represented in the program. $5 with popcorn/Free for children under age three. Voelker Orth Museum, 149-19 38th Ave., Flushing, www.vomuseum.org.
– Saturday, Sept. 6, Public Art Project, 12:30 to 3 p.m. Participate in Roshani Thakore's public art project "Move with Us." Thakore and Fumi Nakamura invite Queens immigrant residents to demonstrate physical stances in public spaces for an animated video to illustrate collective cultural gestures. The goal is to collect 167 poses to represent the 167 cultures. Free and each participant will receive a customdesigned luggage tag as a memento. Free. 43-06 Greenpoint Ave., LIC, www.queenscouncilarts.org.
– Saturday, Sept. 6, Mid- Autumn Treat & Tea, 1 to 4 p.m. Tea demonstrations, moon cakes for sale, storytelling, kiddie crafts, and teabag-making workshops. Free with admission. Queens Botanical Garden, 43-50 Main St., Flushing, www.queensbotanical.org.
– Saturday, Sept. 6, Back to School Festival, noon to 3 p.m. Rides, arts & crafts projects, and giveaways. Free. Alley Pond Park, 76th Avenue and Springfield Boulevard, Oakland Gardens, contact: michael.agnello@parks.nyc.gov.
– Sunday, Sept. 7, Health and Wellness Day with Live Classical Music, 5 p.m. As part of LIC Concerts, a five-performance series, The Yoga Room will host a yoga class with live music by NYC Guitar Orchestra, The Art Song Preservation Society, and the NYLSO. Free. Gantry Plaza State Park, vicinity of 4-09 47th Rd., LIC, www.licconcerts.com.
– Sunday, Sept. 7, Chautauqua in Astoria, 2 p.m. Chautauqua is a resort town in upstate New York that hosts lectures and discussions on political, social, and cultural issues. The term "Chautauqua" can mean an informational lecture. Modern Chautauquas focus on re-creating famous figures related to a specific theme. Sally Ann Drucker, an experienced Chautauquan, will lead a series of workshops on legendary New Yorkers from the 19th Century. Participants choose and research a legendary figure, write a 20- minute script, and learn how to present their material to live audiences. After four workshop sessions, Chautauqua in Astoria culminates in holiday season performances. Free. All classes start at 2 p.m. After the first class on Sept. 7, the other ones are on Oct. 5, Nov. 2, Nov. 23 (dress rehearsal), and Dec. 4 (performance). Greater Astoria Historical Society, Quinn Building, 35-20 Broadway, Fourth Floor, LIC, www.astorialic.org. Register via astorialic@gmail.com. For more information, contact Drucker at Sally.Drucker@ncc.edu.
– Sunday, Sept. 7, Community Day, 11 a.m. to 6 p.m. Noguchi Museum will offer free admission and special programming, including an Open Studio for families with children of all ages, gallery talks and Center of Attention, during which visitors explore a single work of art from the museum's collection. NG, 9- 01 33rd Rd., LIC, www.noguchi.org.
– Sunday, Sept. 7, The Mitzvah: A Dramatic Presentation, 1 p.m. The Mitzvah Project is a combination of theater, history, and conversation in which Roger Grunwald, an actor, author, and child of a Holocaust survivor, explores the Jewish experience during World War II. Through the story of Christoph Rosenberg, a German half-Jew, Grunwald's one-person drama reveals the surprising history of German men known as "mischlings," the derogatory term the Nazis used to characterize those descended from one, two or three Jewish grandparents who served in Hitler's army. Grunwald delves deeper into the history that produced these mischlingsoldiers, men who were products of two centuries of German- Jewish assimilation, intermarriage, conversion, and the striving of a people committed to calling the German Fatherland their home. After the lecture, Grunwald will lead a discussion with the audience. RSVP required at 1-718-281- 5770 or MLBerman @qcc.cuny.edu. Queensborough Community College Student Union, 222-05 56th Ave., Bayside, www.qcc.cuny.edu/ KHRCA.
– Sunday, Sept. 7, EAF14 Opening, 3 to 6 p.m. The annual Emerging Artist Fellowship exhibition is a cornerstone of Socrates Sculpture Park's visual arts programming. Featuring 15 artists, EAF14 is a survey of the compelling and diverse state of sculpture today. Each EAF14 artist has engaged with the larger narrative of public space in a dynamic and daring way, building on the park's goal to present socially aware, inspiring art in the public realm. Exhibit will be on display until March 22, 2015. Free. Socrates Sculpture Park, 32-01 Vernon Blvd., LIC, www.socratessculpturepark.org.
– Monday, Sept. 8, the 1876 Centennial Exhibition, 7 p.m. The Greater Astoria Historical Society and the Nineteenth Century Society present a lecture on the 1876 Centennial Exhibition, which was held in Philadelphia. Learn about the celebration of America's 100th birthday, the inventions that debuted then, and the lasting impact the event had on our nation. (The torch-bearing hand of the Statue of Liberty was on display at the exhibition before the completed monument was installed in New York City's harbor.) Native Philadelphian and GAHS board member Rosalie Kenny will present. $5. Greater Astoria Historical Society, Quinn Building, 35-20 Broadway, Fourth Floor, LIC, www.astorialic.org.
– Monday, Sept. 8, Oratorio Society of Queens Auditions, 7 p.m. The Oratorio Society of Queens, under the artistic direction of Maestro David Close, is seeking singers as it prepares for its annual holiday concert on Dec. 21. Temple Beth Sholom FSG Hall, 172nd Street and Northern Boulevard, Flushing. Reservations are required. For more information, contact casaclose@gmail.com.
– Tuesday, Sept. 9, The Kupferberg Holocaust Center Cinema Series: Sarah's Key, 1 p.m. Julia Jarmond is an American journalist living in Paris with her French husband Bertrand assigned to cover the anniversary of France's notorious 1942 Vel' d'Hiv roundup of Jews in World War II. She's stunned to discover that Bertrand's family apartment was the scene of an unspeakable incident committed during the war; his family has been concealing a disturbing secret; and a young French girl, Sarah, holds the key to unlocking the devastating truth. Harriet & Kenneth Kupferberg Holocaust Center & Archives, 222-05 56th Ave., Bayside, www.qcc.cuny.edu/KHRCA.
– Wednesday, Sept. 10, Choral Society Auditions, 6 p.m. The Queens College Choral Society is seeking new members of all voice parts for its 2014-2015 concert season. Open to all. Free. Queens College Music Building's Room 246, vicinity of Kissena Boulevard and Reeves Avenue, Flushing. To schedule an audition, contact James John at 718-997-3818 or jmsjhn@aol.com.
– Wednesday, Sept. 10, Wish Lanterns, 7 p.m. In honor of World Suicide Awareness day, join others and head to the East River to set off wish lanterns to represent hope, support or tribute. Meet at New York Irish Center, 10-40 Jackson Ave., LIC, www.nyirish.org.
The "It's In Queens" column is produced by the Queens tourism Council with the hope that readers will enjoy the borough's many attractions. More info available online at www.itsinqueens.com.