As Whitestone Bowling Lanes in Flushing undergoes a long bureaucratic process to convert the longtime bowling alley into new housing, devastated locals and out-of-towners are reminiscing on the memories they made there amid its upcoming closure. 
The bowling alley with 48 lanes and a pro shop opened its doors over 60 years ago. And up until the pandemic, it was the one of the only alleys open 24 hours a day, seven days a week. It remains the oldest of a handful of bowling alleys left in Queens. 
The 80,510-square-foot lot was listed online for $60 million back in 2015. But in the past few months, Community Board 7 and the Queens borough president approved the rezoning proposal which would allow construction to begin on a new housing development to take its place. According to the zoning application, a 9-story residential building would create 415 units, 113 of which would be allocated for middle income housing. 
"The bowling alley has reached the end of its useful lifespan," read the initial application for the redevelopment, which would also add public open space in the form of a community garden and ping pong tables.
And after three generations of family ownership, the owner appears to be bidding farewell despite locals expressing widespread disapproval. QNS made several attempts to reach out to the owner, Marco Macaluso, for comment, but was not able to make contact. 
Herzin Cinaus was just 14 years old when his father, a decades-long employee at Whitestone Lanes, brought him to work one day. That initial visit was in 2010, and he's been working there ever since. 
Now he and his father are both mechanics who make sure things are running properly in the back, and ensure the lanes are clean for smooth bowling. When he started working there part-time as a high-schooler, he was living in Brooklyn. Now a Long Island resident, he is still happy to make the commute to work. 
"I've been here half my life," said Cinaus, who recalled feeling sad when he first heard the news. "I have a lot of favorite parts about this place. When you're used to something for years, you can't get over it"
He says the majority who come through the doors now are regulars. Many of them are pros in one of the four leagues and bring a competitive energy that you might not find in the swankier bowling alleys that have opened in recent years. 
Michael Marcano, a Bronx resident and retired police officer, came to Whitestone Lanes on a whim for some solo play last month after learning that the place is still open. When he drove into the parking lot, he thought it might be closed after all, given the establishment's run-down appearance. 
The last time Marcano bowled there was with a group of coworkers right before the pandemic.  While his first time coming to Whitestone Lanes was in the '80s, his fondest memories were with the group of close to a dozen fellow officers who would come on Friday nights and stay way past midnight just a couple years ago.
"​​The hours made it convenient for people who don't work a regular 9-to-5 job," said Marcano, who was on the police force for 22 years. "It was harmless fun. Where do you hang out without causing any trouble? You bowl."
With half of the group stationed to patrol the RFK Bridge, and the other half stationed on Whitestone Bridge, the location was convenient for the officers who would end their shift just before midnight.  And with dozens of lanes at the Whitestone Lanes, there was always more than enough space, even on a packed Friday night. 
Marcano recalls the group arguing about who was the best bowler among them. They would often split up into two teams and compete against each other – RFK Bridge vs. Whitestone Bridge. 
The alley on Whitestone Expressway was also where many locals first learned how to bowl.
For Judy Waxberg Vincent, a 56-year-old longtime Whitestone resident, memories from Whitestone Lanes span three generations of her family. Her mother would recall going on dates there in the '60s, just like Vincent did in when she was a teenager in the '80s. She and her mother were also in one of the leagues briefly.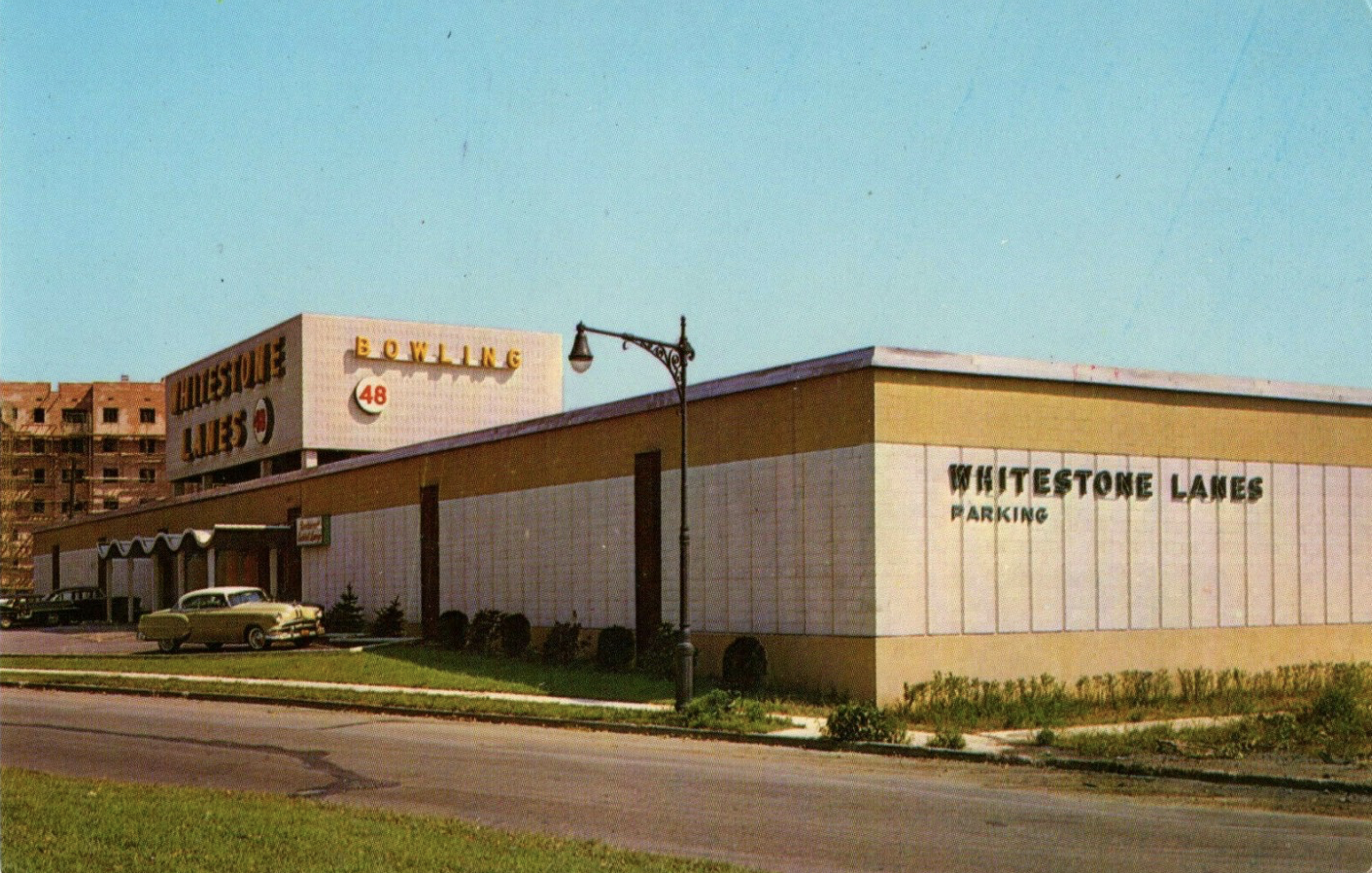 "We would spend hours there, that's what made it so special," said Vincent, who's earliest memory of there was from a school trip when she was attending P.S. 193 Alfred J. Kennedy. 
Whitestone Lanes remains core to the family. Her teenage daughter goes there with her friends, and grew up having birthday parties there. 
"I like to stay in my area and give the business to local businesses," said Vincent, adding that she would much rather prefer to see the lanes renovated and upgraded with additional amenities to keep it in Whitestone. "But if the local businesses are closing, it's forcing us to go somewhere else. We want a place in our hometown."
She also pointed out that recreational activities for teenagers in the area are lacking. While it is no longer "the place to be" like it was in the '80s for Vincent, there is no place in the community that has been established as a recreational gathering place for people of all ages. 
"It's a shame because it used to be my whole life. I loved going. I went all the time," added Vincent.
The exact date of closure has not been established yet. The City Planning Commission is currently in the process of reviewing the zoning application, and if approved, it will head to city council and the mayor's office for review.